National Vampire News & Events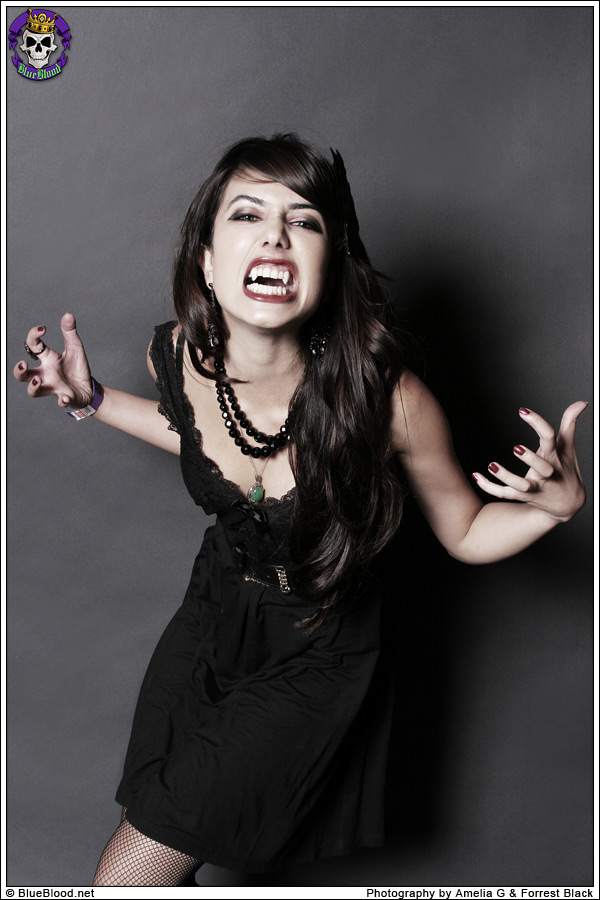 http://www.blueblood.net/gallery/vampire-con/
Forrest Black and Amelia G photographed an assortment of the most interesting attendees at the recent Vampire-Con in Hollywood. Video coverage of the whole event will be coming soon. The portrait gallery includes luminaries from Vampire-Con's Countess Lotti and Wendi Mirabella to editor Pam Keesey to HBO star/businessman Dennis Hof.
Everyone knows that one of the best Halloween destination vacation spots is none other than the sultry city of New Orleans and this years events are shaping up to be simply to die for.  So, go and get some costumes together and get your plane ticket bound for the vampire mecca that is New Orleans, and no…it isn't all about Anne Rice any more.
To start things off Friday, October 30th check out the Tru Blood and Gold Ball with special guest Charlaine Harris, author of the Sookie Stackhouse novels that HBO's hit show True Blood is based on.  Charlaine will be at the ball and at a special wine tasting event the evening before and ending her stay with a book signing at the Garden District Bookstore Halloween afternoon. There will also be live entertainment with three bands taking the stage at Republic New Orleans.
Go here for ticket and all event  info for the Tru Blood and Gold Ball.
Then, if that isn't enough vampire mayhem, be seen at the House of Blues at midnight on Halloween for the Endless Night XII Vampire Ball where you can revel in the night, take in hypnotic Gothic belly dance and dance the night away to the sounds of imported DJs spinning your fave Gothic/industrial/vampire music all leading up to a HUGE costume contest!  So channel your dark side and bring your fetish, steam punk, horror, Gothic or your favorite vampire persona and enter the contest to win.  Each winner of their category gets a HUGE prize bag and the Best In Show gets a prize bag and a cash prize.   Go here for info and tickets for the Endless Night XII Vampire Ball.  VIP packages available for a limited time only.  VIP status gets you into other preand after parties for free along with some special Endless Night swag.
Both of these events are private ticketed events.  You can purchase tickets online via PayPal or buy them at the venue door if available.  BOTH EVENTS ARE 18 and UP!
So, be seen in New Orleans this Halloween weekend!