September, 2009
LOVELAND — Kathy Reams turns to Rick Roberts and almost begs him to do his line.
Roberts hesitates before smiling through his plastic teeth. "Come and be counted," he said.
It's funny. Really. Reams and Roberts were dressed as vampires. Get it now? We'll pause for your laughter.
OK, and their outfits, part of a blitz to promote the Harvest Night Run, come with a twist. The Loveland Road Runners want to set the world record for the largest gathering of people dressed as vampires.
You probably didn't know there was a world record. There really isn't. But if the Loveland Road Runners can persuade at least 250 to show up in a vampire costume — and they don't even have to run, just come dressed as Count or Countess Dracula — then it should be a Guiness World Record…
Playboy's October 2009 issue will be vampire-centric. Honestly, what else needs to be said??
Last month at Vampire-Con in L.A., Fango's Pat Jankiewicz reported on a special presentation (read it
here
) of a new music video for
G TOM MAC
's famous LOST BOYS anthem, "Cry Little Sister."
Tonight, Fango heard from Gerard McMann (aka G TOM MAC) with said video in tow. Inspired by (and used for) HBO's hit series TRUE BLOOD, "Cry Little Sister (Swamp Version)" is a fresh and bluesy take on the song, and you can check out the full clip below.
Starting Monday, September 14, the track will be available as a digital single via iTunes and CD Baby. The video was helmed by Anthony Cappello with Paolo Cascio as the Director of Photography, and was edited by Phillip Lindsey & Daniela Pistone.
TRUE BLOOD will air its season finale tonight on HBO. From some fresh comments from the cast,
click here
!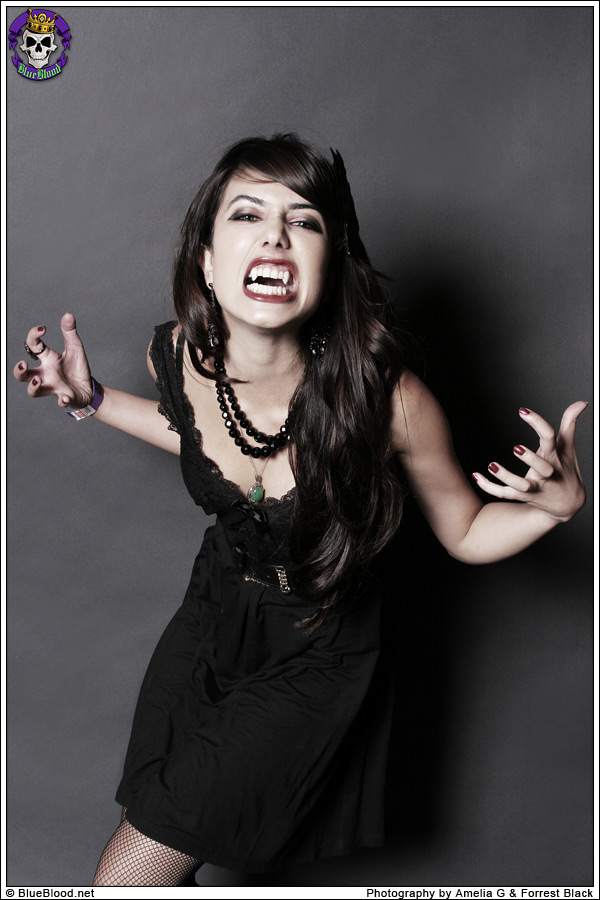 http://www.blueblood.net/gallery/vampire-con/
Forrest Black and Amelia G photographed an assortment of the most interesting attendees at the recent Vampire-Con in Hollywood. Video coverage of the whole event will be coming soon. The portrait gallery includes luminaries from Vampire-Con's Countess Lotti and Wendi Mirabella to editor Pam Keesey to HBO star/businessman Dennis Hof.